| | In use with Broadweigh Systems |
| --- | --- |
Festivals & Temporary Structures
For site managers & rigging managers, festivals and outdoor stages can pose a number of challenges.
All structures such as stages and roofs must be built, taken down and maintained in a safe manner. There are many unknowns in play but there are some ways that you can reduce risk. Wind is a major concern for temporary outdoor structures. It is generally the case that a structure is significantly weaker whilst it is being built. All professional structures will have maximum wind loadings for assembly and whilst in use.
Project Details
| | |
| --- | --- |
| Devices used: | Software Plugin |
| Events Used: | SMS |
| Data source: | Broadweigh |
| Project URL: | Coming Soon |
| Industry: | Entertainment Technology |
A SensorSpace® system can help in several ways.
Let's look at the example of using a Broadweigh Windspeed Sensor which gives live data on the average speed and maximum detected gust. This can give a very good idea on site for when to go ahead with a build or not, coupled with weather forecast data. It can also allow for constant monitoring of ongoing wind conditions.
However, it is not always reasonably practicable to have a rigger onsite 24/7 monitoring the conditions. Overnight, with fewer people onsite, it may be deemed unnecessary to constantly monitor.
Now let's consider the addition of the kit that the bands will be bringing with them. Although it is likely that the bands touring crew will have shared info on this, the equipment may not have been accurately weighed or extra items could have been added without the relevant people being made aware. Also, other bands may wish to piggy back on other trusses making calculation more complex.
So let's add wireless load cells which can be positioned at suitable locations within the structure to monitor single trusses and/or the total load on each leg. This can then be monitored locally on a handheld or laptop.

Now let's add in a SensorSpace package using a LOG100 Plugin device running from an on-site PC which is connected to the internet.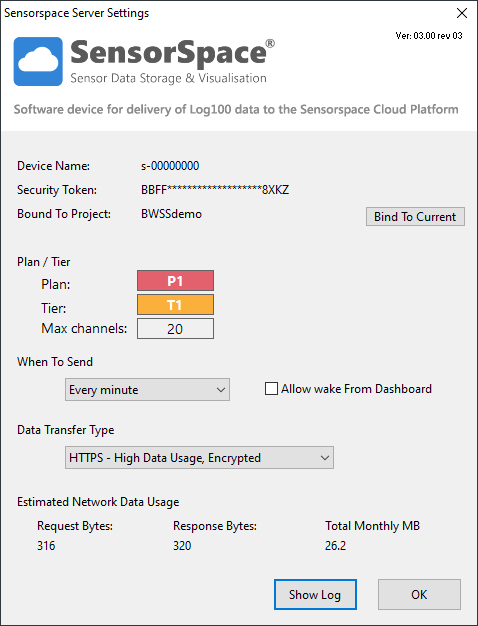 SensorSpace will provide remote monitoring from your hotel room or back at head office.
Dashboards can be created by users and shared publicly using unique links. These links can be disabled without affecting the dashboard. The dashboards can display live and historic data. For post event analysis, data is stored for three years whilst the account is active. This can then allow riggers to check what the conditions were overnight to give an idea of whether damage may have occurred.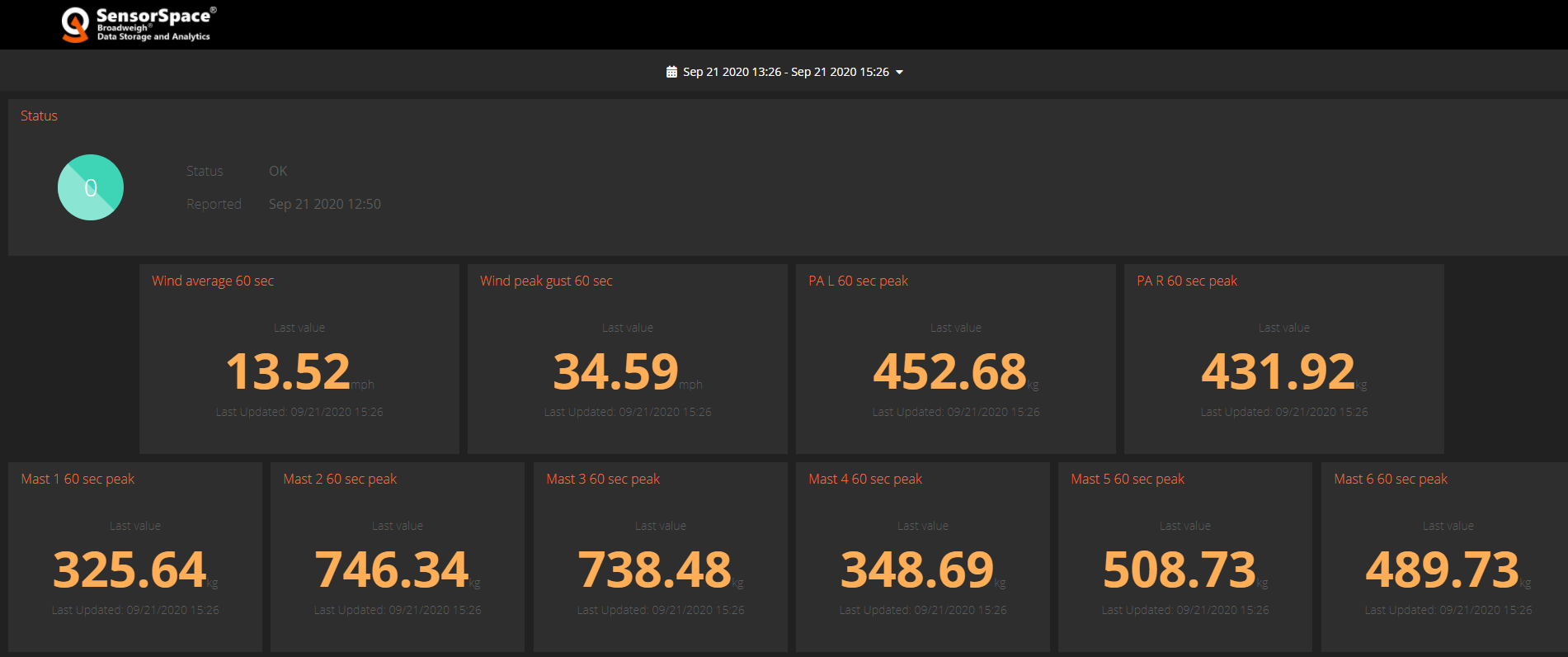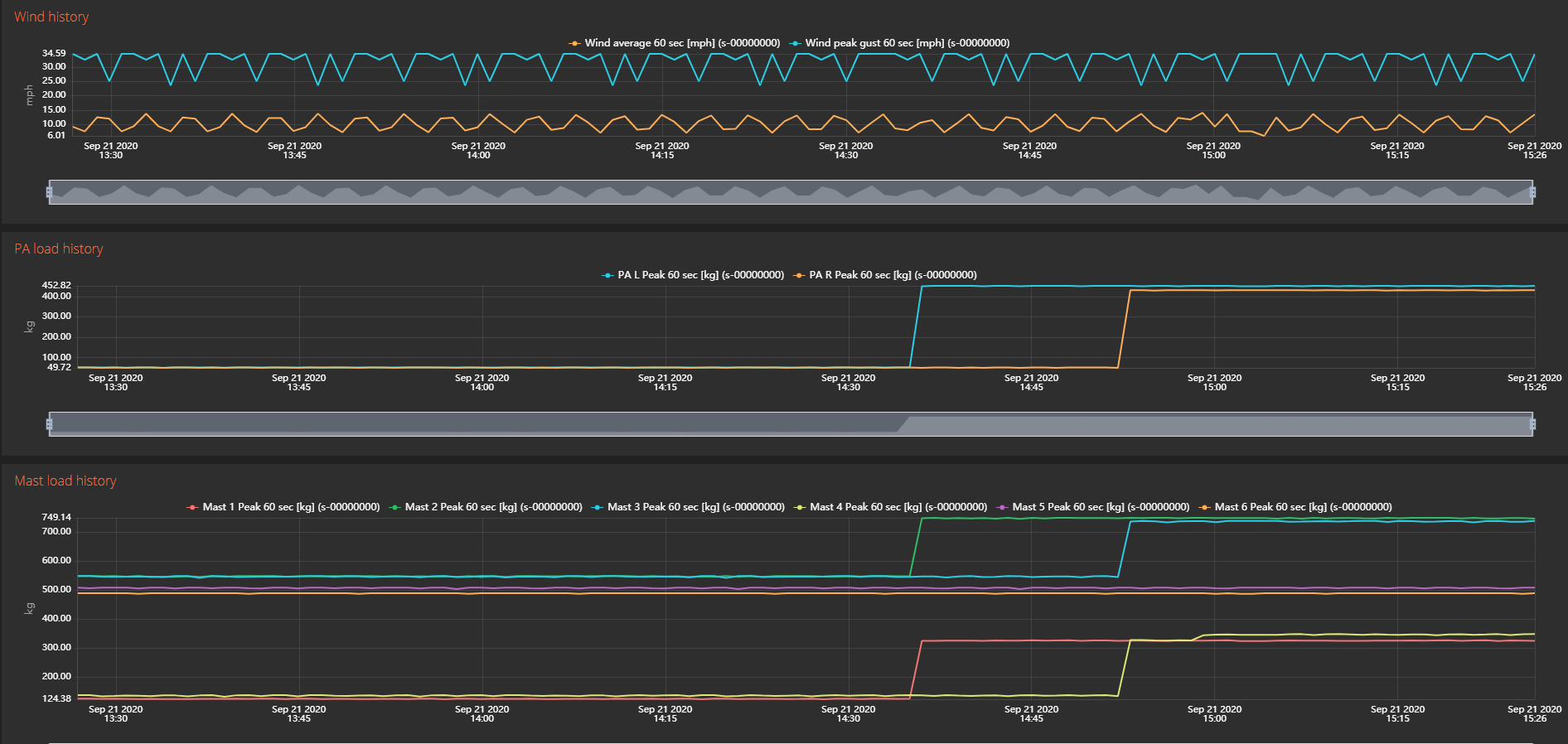 Additionally, multiple Events can be configured in SensorSpace. These can have different trigger levels and send messages to different people depending on the level of danger and time of day.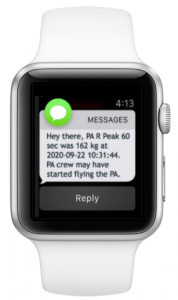 These can take the form of emails, text messages, slack links, telegrams and more.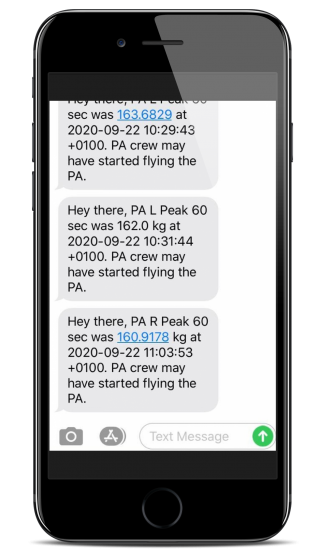 After the festival, there may be a requirement to look back over the data to see if, in hindsight, different actions could have been taken. SensorSpace stores all data for three years as long as the plan remains in place. Historic data can be downloaded for detailed analysis or displayed in many ways using dashboards.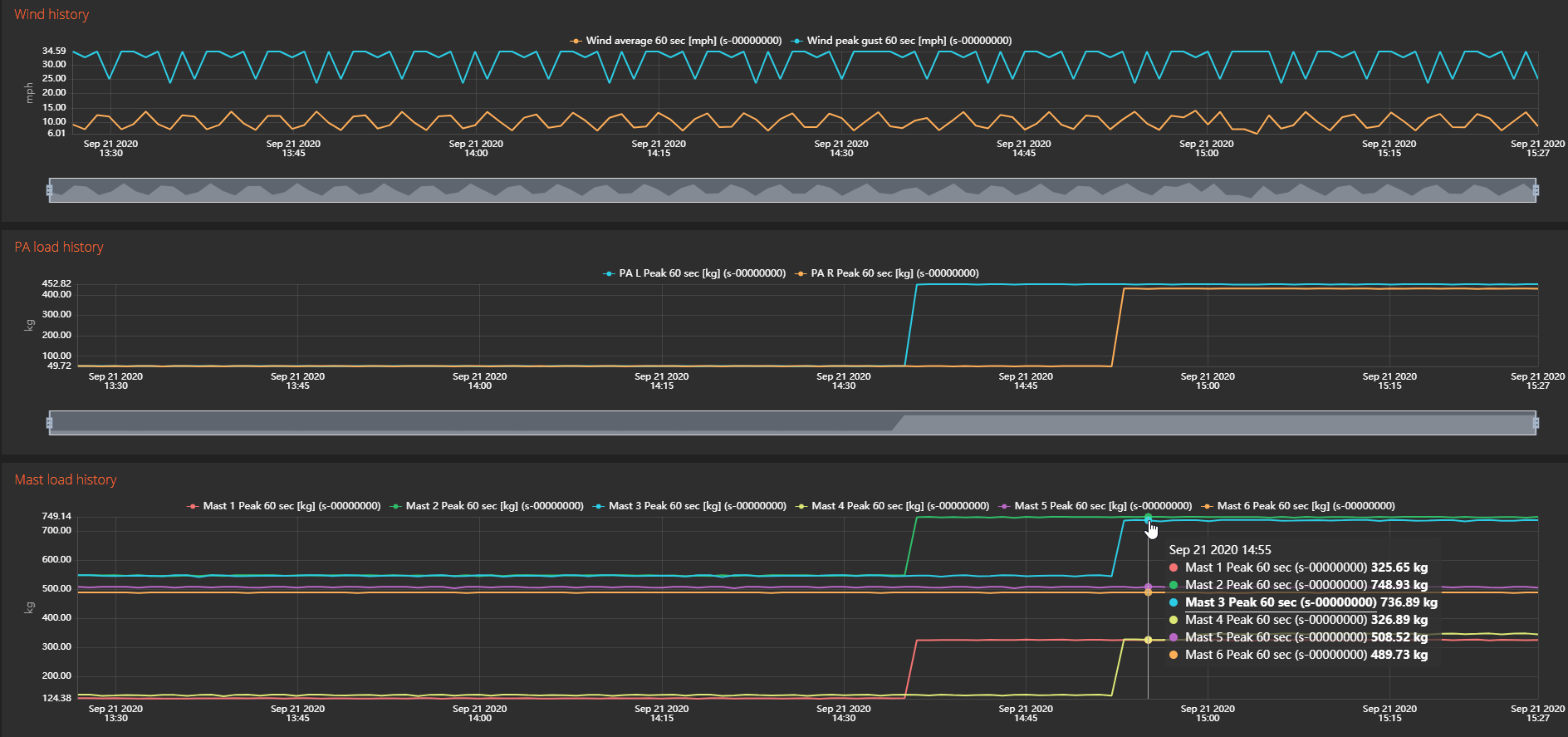 This does not negate the fact that there is a need to have an experienced rigger available to help make decisions on site. However, it does make the sharing of data with stakeholders more efficient.
With a SensorSpace monthly plan, 3 years data storage is provided so when the festival closes and moves to another location, you can still access project history.* Delivery device hardware is included in the monthly plan so no upfront hardware costs.
To find out if SensorSpace can help build your business, contact us or chat live with our sales team.
*providing a monthly plan is active